Craig Walker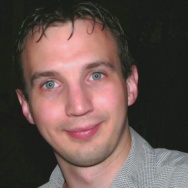 I've been a professional software developer for over ten years, and I've been programming for even longer than that. For me, technology is a way to gain new ability; creating software is a productive and enjoyable way me to realize that goal.
Software development is still a relatively new field. Human beings have been making buildings for fourteen thousand years, but have been making software for only sixty. In the past decade we've discovered much about how much we do and do not know about how to create great software. The discipline is getting more precise every year, but it still involves a lot of artistry. This is why I named my company SoftCraft: Software requires Craftsmanship to be successful.
When I'm not working on software projects, I'm often gaming, taking photographs, and enjoying the Albertan outdoors. I'm an avid reader and feast on the knowledge of dozens of subjects. It's my goal to know a little bit about everything, and know a lot about as many things as I can.
I want to help you succeed. Everyone has goals to accomplish; mine is to assist you into achieving yours.
Resume
My PDF resume
is a good summary of my professional skills and experience. It's a convenient package for printing or attaching to emails.
CV on Stack Overflow Careers
I maintain a CV on
Stack Overflow Careers
. Here I go into more detail about my career.
Blog: Craig's Linked List
My blog
is where I write about my own projects, my day-to-day experiences with technology, and my analysis of new events and products. I also have some personal insights about the world we live in.